Xometry has just completed a round of funding for its one-demand parts marketplace. This round of equity funding will aid the company in expanding its on-demand production by building a platform connecting suppliers to businesses that need prototypes and small runs of parts. Leading the initiative is Greenspring Associates, who were instrumental in completing the initial $50 MM round.
Xometry has already far surpassed that initial offering, heading into $113MM as of current calculations. The service will allow a wide range of companies to benefit from custom manufacturing, so many firms are eager to invest. Currently, the company has a network of over 3,000 partnering facilities that provide a range of services. Even aside from 3D printing they also offer CNC, casting and various other production options.
"Xometry's vast network, massive data sets and AI breakthroughs make it easier for engineers and designers to buy custom manufacturing and help manufacturers more efficiently operate their businesses," said Randy Altschuler, co-founder and CEO of Xometry. "We're planning to invest these funds behind growth initiatives, product development and global expansion."
Xometry's Various Partners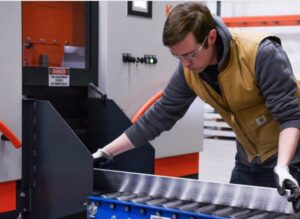 While Greenspring Associates is one just partner, Xometry has also racked up quite an impressive list of co-investors. The list also hosts Dell Technologies Capital, BMW i Ventures, Foundry Group, GE Ventures, Highland Capital Partners, Maryland Venture Fund and Almaz Capital. The fact that so many companies from immensely different industries chipping in is proof of the wider demand for such a service.
"Xometry is yet another example of how machine learning based intelligent software is driving huge efficiency gains across many different industries," said Daniel Docter, Managing Director Dell Technologies Capital. "We look forward to helping Xometry expand into new verticals that leverage the expertise of Dell Technologies."
While on-demand services are common, Xometry has been able to carve out a wide market catering to both major companies and start-ups. Their business model gives them the ability to produce smaller, detailed  parts in limited batches. This meets the profitability requirements most product manufacturers need to meet in the modern market. They also offer more conventional methods aside from 3D printing and additive manufacturing technologies. The new on-demand marketplace appears to be a natural extension of the company's previous operations.
Featured image courtesy of Xometry, retrieved via their website.