Sculpteo has just announced the direct integration of FDM capabilities to its Fabpilot cloud-based end-to-end 3D printing solution. As a result, the program now directly connects to FDM/FFF machines, helping handle industrial production and optimising workflow. It also allows for users to store their designs in a way that ensures traceability and file security.
The program works by having users connect their FDM machines to the cloud. Companies can even connect multiple devices if they so choose. In essence, Fabpilot is a Software as a Service (SaaS) offering its customers file analysis and repair, file management and versioning, auto-routing for machine scheduling, historical records of settings and configurations, and traceability. It aims to be the ultimate in both storing, sorting, managing and protecting its client's files.
Clément Moreau, CEO and co-founder of Sculpteo and Fabpilot states: "FDM is by far the most common 3D printing technology: it's cost-effective, highly adaptable, and the applications, from a microscopic scale to 3D printing houses, are endless. When thinking about the next progression, it made perfect sense to integrate directly with FDM. I am very proud of releasing this new functionality, which will bring a huge increase in the return-over investment ratio for users."
Security & Services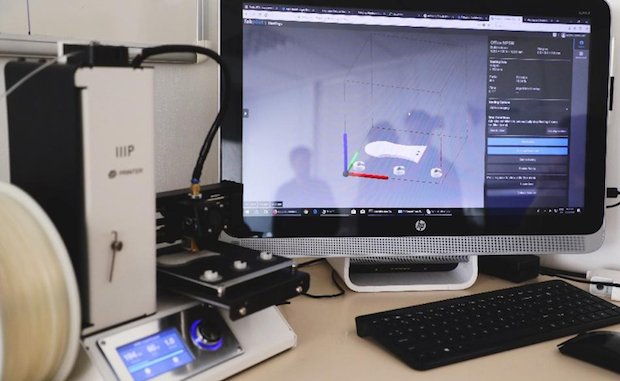 Sculpteo created the program and funded it over eight years of in-house development. They claim Fabpilot will increase the overall efficiency of production for companies by 35%, improve part quality and reduce operating costs. The program can support just about every FDM/FFF device currently on the market.
One of the purposes behind Fabpilot is to eliminate the insecure practices of physically moving data around. Machine integration such as with FDM makes this a reality for any scale of lab or production facility. Like may before it, Sculpteo is planning on using new technologies to solve the problem of data security. Securing models and IP has been an issue for many companies, from GE to GROW.
Sculpteo's version of an integrative solution is far more multi-purpose in this regard. The company is looking to be a comprehensive storage solution as opposed to simply an IP/data protection program. The service is jumping ahead and preemptively solving what could be a major issue for multiple firms. So far, this appears to be the most novel solution to the issue.
Featured image courtesy of Sculpteo.