Vermont-based Massive Dimension specialise in all things under the large-format 3D printing banner. The technology and pellet provider just launched a game-changing extruder for these mammoth machines. This comes at a crucial time, with massive shifts in architectural and large-scale 3D printing so the company is surely looking to capitalise on these bigger projects. The MDPH2 extruder will surely complement these sorts of projects with its massive output rate and high temperature range.
The MDH2 head is compatible with most FDM/FFF systems, that is, if they can handle the size and output. It can take the temperatures up to 450 °C and has Dual PID Temperature Controllers. On the extrusion-side, it can pushes materials through with a high-power screw that's fairly easy remove and upgrade. It can process ABS, PLA, HIPS, TPU, TPE, ULTEM, PC, PS, PEEK and apparently even more.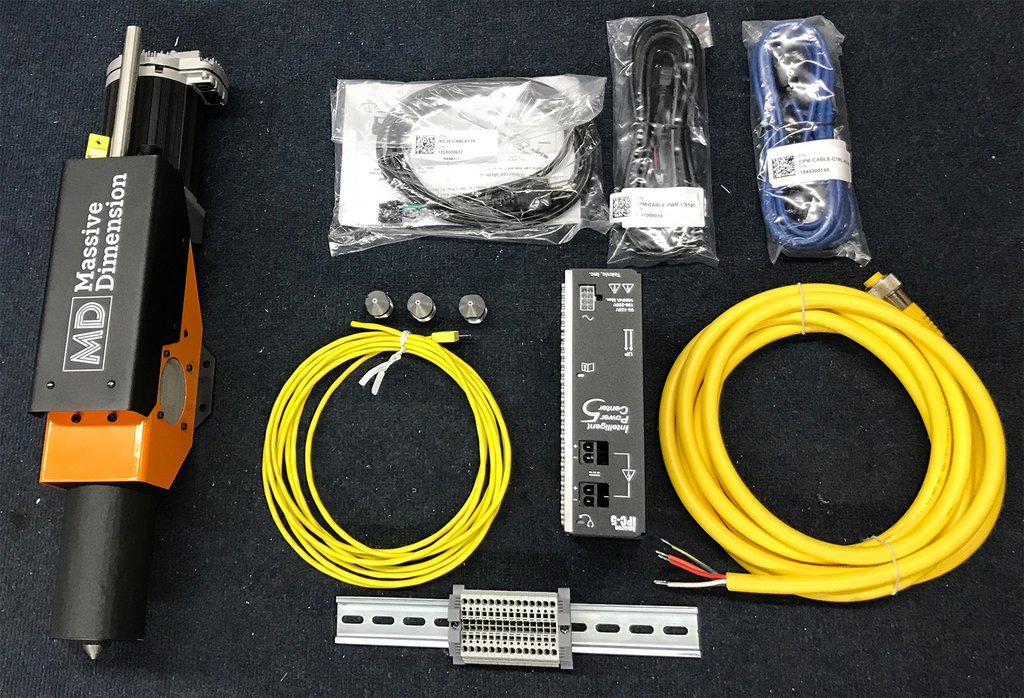 Massive Dimension's pellet extruder is now on the market, going for $4,949. The extruder itself weighs a massive 18 lbs. It comes with the MDH2 Pellet Head, 2 Nozzles, 10ft Power and Control Wire, Motor Power and Control Wire, Motor Driver and a Heater Relay.
Upgrading Large-Format Pellet Extrusion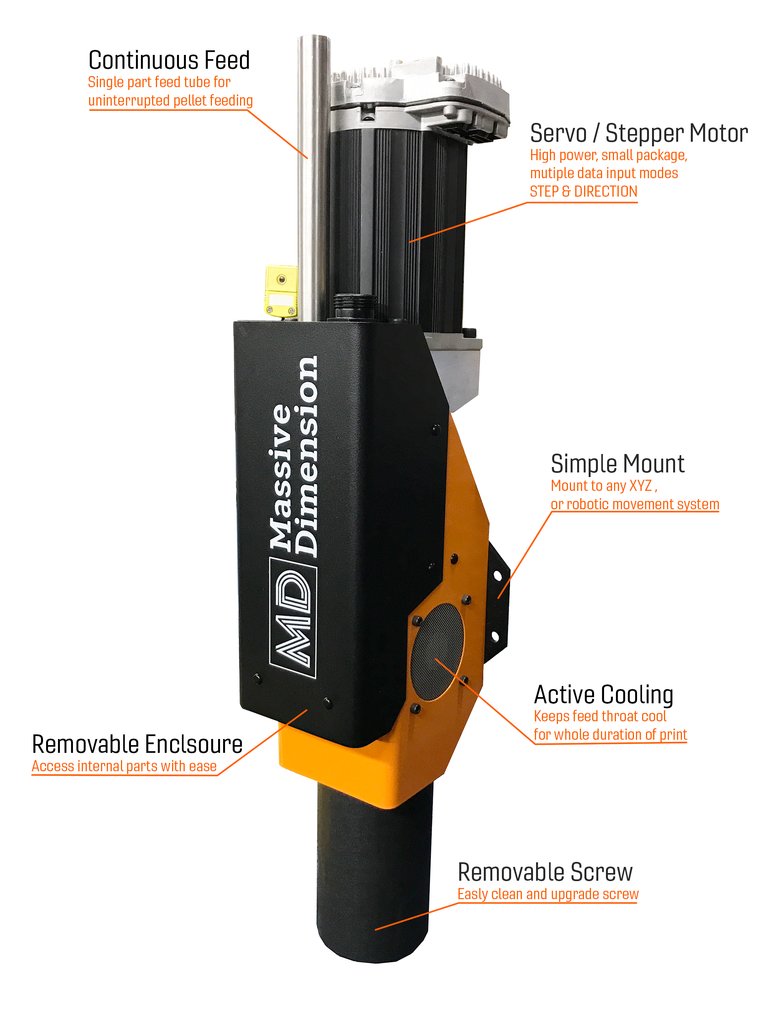 As one would expect, large printers have to work with a large payload of material. Filaments just don't do the trick, but pellet extruders can by-pass the extrusion limit and are cheaper (material-wise in bulk) due to the lack of need for processing. In this regard, Massive Dimension is upping the ante as their extruder can handle a 2 pound/hour output, tested with 4043D PLA.
Another benefit of pellet extrusion is the ease of waste plastic conversion. The process of making filaments can damage the quality of the polymer. Waste plastic conversion to filament usually results in lower quality product but this isn't the case with pellets. On top of that, the MDH2 can apparently use flakes or shreds which can pass through a hopper or other feeding system. According to Massive Dimension, the MDH2 handles all of them just fine.
Featured images courtesy of Massive Dimension, retrieved via their website.